THE FORCE BEHIND
THE ARMY OF SURVIVORS
As survivors of sexual abuse, our founders were joined together through incredibly traumatic circumstances. They lifted each other up in their darkest moments, and now they want to be the support all survivors of sexual assault and abuse desperately need.
Created by survivors of sexual assault that was enabled by Michigan State University, USA Gymnastics, and the US Olympic Committee, The Army of Survivors was founded by a diverse pool of athletes competing at all levels: gymnasts, divers, runners, softball players, volleyball players, and more. Our unique history allows us to bring awareness to the systemic problem of sexual abuse of athletes; our goal is to end this culture of abuse by ensuring all parties are held accountable, creating transparency in reporting, building an environment where athletes do not fear retaliation when reporting abuse, and advocating for change to protect survivors.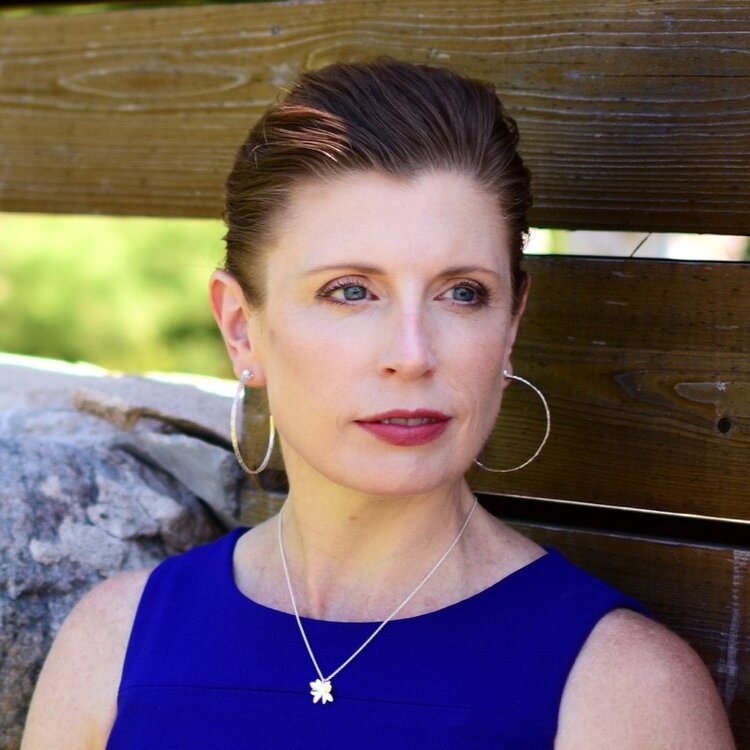 JULIE ANN RIVERS-COCHRAN, MSW (she/her)
Julie Ann Rivers-Cochran, MSW is a leader within the field of the prevention and intervention of gender-based violence (GBV). Over 20 years ago, Julie Ann began her career in the movement to end GBV by providing direct services and advocacy for survivors at local domestic violence and sexual assault programs throughout the United States. Prior to TAOS, Rivers-Cochran worked for the National Center on Domestic Violence, Trauma and Mental Health and as Founder for Blackbird Consulting for Nonprofits, a consultancy committed to helping nonprofit organizations carry out their mission while best serving their constituency. As a survivor of childhood trauma, Rivers-Cochran is a fierce advocate, whose personal experience with the impact of sexual assault and domestic violence has translated into a lifelong goal of listening to, then advocating for survivors while holding perpetrators and the systems that support them accountable. Rivers-Cochran serves on the Advisory Committee for Safe Sport International and holds a Master's Degree in Social Work from Florida State University, a BA in Communications/Journalism from St. John Fisher College, and an Executive Certificate in Transformational Nonprofit Leadership from the University of Notre Dame's Mendoza College of Business.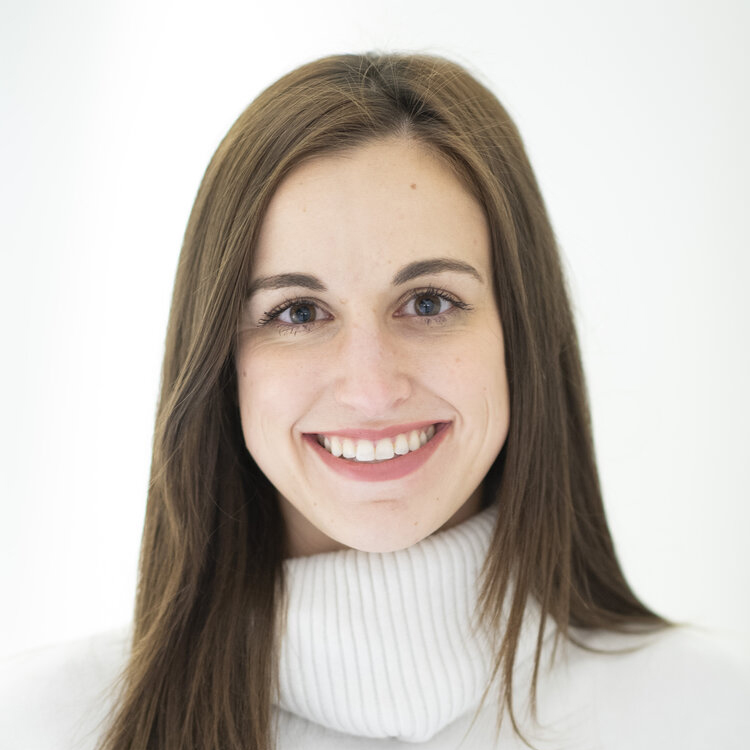 Director of Marketing & Communications
Alyssa Girardi joined The Army of Survivors as Director of Marketing & Communications in May 2021. In her role, she oversees all marketing and public relations efforts for The Army of Survivors, as well as helps to develop and implement initiatives that increase the organization's visibility. She also creates, manages and distributes content for the organization. Prior to joining the organization, Alyssa spent four years managing content and social media for the Vegas Golden Knights, the NHL team in Las Vegas, Nevada. Prior to the Golden Knights, she worked in public relations for both the Detroit Red Wings and USA Hockey. A passionate advocate for equality, Alyssa uses her professional experience in sports to work toward creating a safer environment for survivors in the athletic community. She is a graduate of Michigan State University with a degree in journalism. In her free time, Alyssa enjoys reading and spending time outdoors.
KACEY LONG, MSW (she/her)
Kacey Long, MSW has worked in the field of sexual violence since 2012 at sexual assault centers, research institutions, state agencies, and within the child welfare system. Prior to joining The Army of Survivors, Kacey worked alongside global human trafficking researchers and led projects on the intersections of sexual violence and LGBTQIA2S+ populations. She has served as a member on Georgia's Statewide Human Trafficking Task Force, and as a board member of several local nonprofits. Kacey is the co-chair of North Georgia Sex Trafficking Awareness & Response Task Force and chairs the Survivor Advocacy Subcomittee. Her background consists of community education, outreach, and conducting research to create federal, state, and local policies. Kacey holds a Master's Degree in Social Work from the University of Michigan. She is an avid women's soccer fan and enjoys playing in recreation leagues in her free time.
Grace French is a dancer, marketer, strategist, and founder. Grace currently works in Ann Arbor as a marketing professional, and also as the President and Founder of The Army of Survivors. Her passion for dance lives on through her students that she coaches at a nationally recognized youth studio in Canton, Michigan. As a survivor of the now defamed Michigan State University doctor, Grace has dedicated her life to changing the culture of sport, consent, and institutional accountability to make sure that no one has to endure sexual violence or abuse. Her work in survivors' rights and advocacy for athletes' rights has been globally recognized, leading her to speak at the United Nations General Assembly in 2019 to urge the passage of a Worldwide Survivor Bill of Rights. She serves as an Advisory Board member for Safe Sport International as well as the International Safeguard for Children in Sport. Grace has worked on the expert advisory committees for several global projects with the likes of FIFA, the International Olympic Committee, World Players Associations, and the Sports & Rights Alliance. Nationally, Grace has worked to pass three laws in Michigan which expanded the statute of limitations, and mandatory reporting. She also worked to pass the Empowering Olympic, Paralympic, and Amateur Athletes Act of 2020 which expanded athlete rights nationally. In Michigan, she serves as a member of the Title IX advisory board for U.S. Representative Elissa Slotkin. Grace is the recipient of the 2021 Liberty Bell award from the Ingham County Bar Association, one of the recipients of the Arthur Ashe Courage Award at the 2018 ESPYs, as well as a 2018 Glamour Women of the Year awardee. Grace received her BBA at University of Michigan's Ross School of Business. 
DR. DANIELLE MOORE (she/her)
Dr. Moore is an adjunct professor for The Chicago School of Professional Psychology's Criminology department. She has learned through her experience as a Nassar survivor that going through the judicial process is traumatic in itself, thus one of her career goals is to train others, and to make that process more seamless for other survivors and their families. Dr. Moore has previous experience working as a Victim and Witness Crisis Counselor with the Department of Prosecuting Attorneys with the city and county of Honolulu. She also has experience working in correctional facilities, providing individual and group psychotherapy, trauma therapy, and conducting forensic and psychological assessments. Dr. Moore completed her Doctorate in Clinical and Forensic Psychology at the Illinois School of Professional Psychology (ISPP), Master's degrees in Clinical Psychology at ISPP, Master's degree in forensic psychology at the University of North Dakota, and her undergraduate degree in psychology at Central Michigan University. Dr. Moore has received The Foundation for Global Sports Development's 2018 Humanitarian Award, the 2018 Arthur Ashe Award for Courage from ESPN, and the 2018 Glamour Women of the Year award. Through TAOS, she looks forward to using her personal and professional experience to help change the culture of sport, where the voices of the athletes are heard and listened to, and the mental and physical health of the athlete is a priority. 
Mary Cain is the founder of the nonprofit and professional running team, 
Atalanta NYC
. Atalanta NYC employs professional female runners to serve as mentors for young girls while building both their career skills and training full-time. Along with focusing on her triathlon training, Mary works at 
New York Road Runners
. After sharing her story with the world in a 2019 NY Times Op-Ed, 
Mary
 has dedicated her career to driving change in sport, with an emphasis on athlete well-being and gender equity.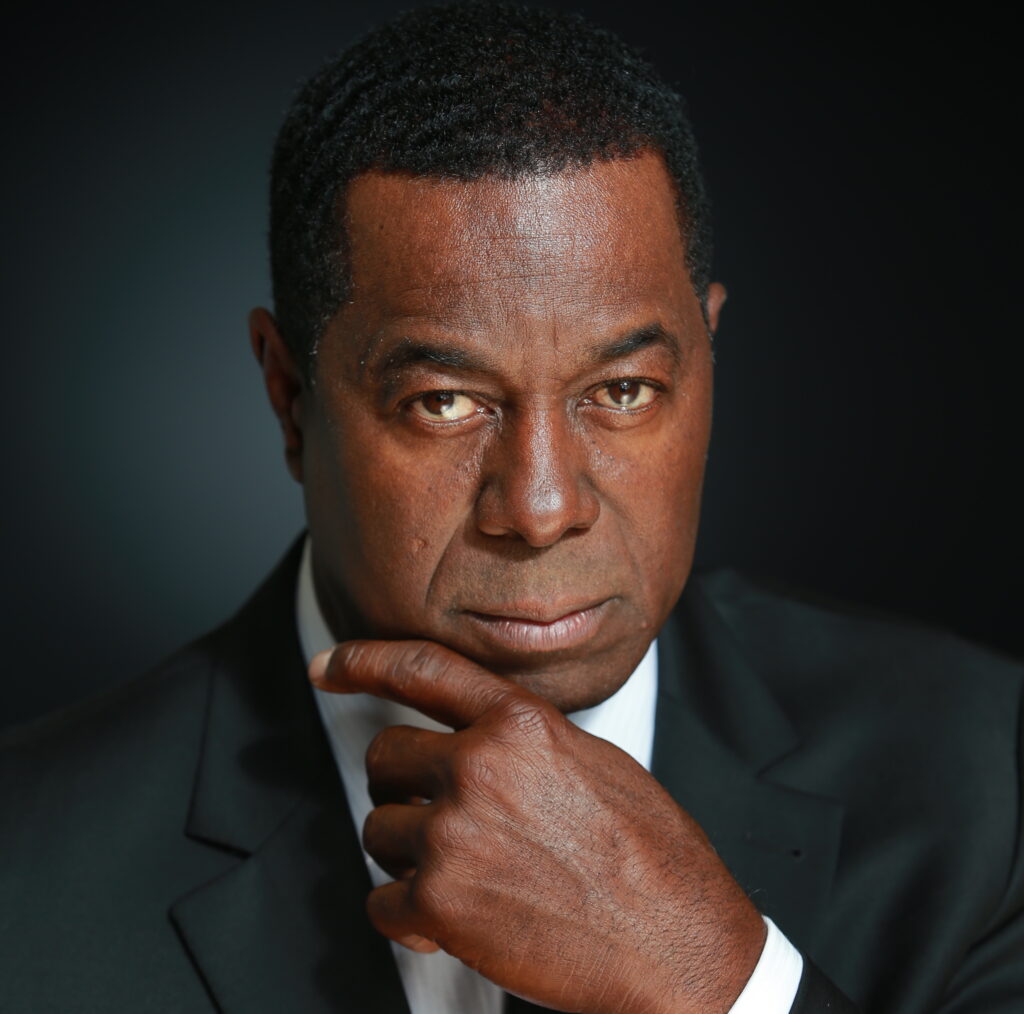 San Francisco Forty Niners Super Bowl defensive star Dwight Hicks began his stellar career at the University of Michigan in 1974, where he received All-Big Ten Conference Honors in 1976, 1977 and All American honors, in 1977. He gained national recognition for outstanding personal performances in the 1976 Orange Bowl and during back-to-back Rose Bowl appearances in 1977-78. Dwight signed with the San Francisco Forty Niners in 1979, as a free safety and was voted by his peers as the team's defensive captain from 1983-85. His outstanding play led him to four consecutive Pro Bowl appearances from 1981 to 1984. Dwight also led his team in interceptions in 1979, 1980, 1981 and 1983. Dwight played a pivotal role in the 49er's Super Bowl XVI victory in 1981. In 1984, the unstoppable "Dwight Hicks and the Hot Licks"(the entire secondary) made the Pro Bowl and won Super Bowl XIX (the second of two Super Bowl rings for him). Dwight was selected as a member of the 49er's "All Time Team" by the San Francisco Chronicle. After a phenomenal career on the field, Dwight is now creating a successful career in the entertainment industry. He has most recently finished working with Berkeley Reportory's Artistic Director Tony Caccone and Playwright KJ Sanchez on the phenomenal Living document called X's and O's a Football Love Story which had runs in Berkeley Repertory Theater and Center Stage Theater in a Baltimore. Dwight has been in several national commercials. He co-anchored and added his football expertise to the Bay Area's highly rated KTVU-FOX 49er's post game show The Point After for two seasons. Dwight appears at fundraising events for charitable organizations and participates in celebrity golf tournaments benefitting at risk youth, veterans, and healthcare organizations. He is currently working with Persevere, an organization that trains those who are incarcerated to write code and place them in jobs. Dwight is also sought after as a motivational speaker with positive results for corporations utilizing his talent.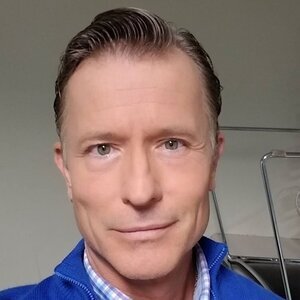 JOHN-MICHAEL LANDER (he/him)
John-Michael, as an elite athlete, endured sexual abuse from coaches, benefactors, and medical team which resulted in years of PTSD, depression, anxiety, and even suicide attempts. Now, through writing, speaking, and consulting, John-Michael helps individuals and organizations identify the signs of grooming, manipulation, and stigmatizing of sexual abuse and how to help survivors (of any type of abuse) face the past and find their true self. His books, Surface Tension (2018), Cracked Surface (2020), and Broken Surface (2021) illustrate the sexual exploitation that he endured as an athlete and actor, and the long-term effects. He also has started An Athlete's Silence, anathletessilence.com
DESIRE VINCENT LEVY (she/her)
Desire Vincent Levy is a communications strategist specializing in advocacy and impact litigation, and the co-founder of Detroit Kitchen Terminal. She is currently a Michigan Political Leadership Fellow with the Institute for Public Policy and Social Research at Michigan State University and Executive Producer of a forthcoming Detroit Free Press documentary. Desire served as a communications consultant for the MichiganVoting.org 2020 Election Protection Program (EPP), where she led the strategy and execution of all creative initiatives for the EPP public education efforts, including a statewide public art series. Prior to that she served as the Associate Director of Communications for the ACLU of Michigan where she worked on communications and digital strategy for litigation related to the Flint Water Crisis, tax foreclosure, immigrant rights, other issues impacting Michiganders, as well as the launch of Promote the Vote, a 2018 proposal that vastly expanded access to the ballot in Michigan. Before the ACLU, Desire held positions with the Brennan Center for Justice at NYU School of Law, the Women's Prison Association and the Vera Institute of Justice. She is on the Board of Directors for the Detroit Food & Youth Entrepreneurship Academy and on the Board of Trustees at the Museum of Food and Drink. In 2017, Desire and her husband, former Detroit Lions Linebacker, DeAndre Levy commissioned the OUR ISSUE mural in Detroit's Eastern Market to bring awareness to sexual assault and to raise money to help process the backlog of over 11,000 rape kits found in Detroit. The effort raised over $50,000 and was featured in the Detroit Free Press, the Source Magazine, Mic.com and on the Tom Joyner Morning Show for Jacque Reid's Inside Her Story segment.
ALEXANDER S. RUSEK (he/him)
Alexander S. Rusek is an attorney with White Law PLLC in Okemos, Michigan. Mr. Rusek's practice focuses on complex mass action and class action civil litigation, business law & litigation, criminal law, and appellate law. Mr. Rusek has represented established businesses, new businesses, non-profits, professionals, and individuals involved in multi-party, mass action, and class action litigation. Mr. Rusek is a graduate of Oakland University and Michigan State University College of Law, cum laude. Mr. Rusek is currently a Director of The Army of Survivors, Inc., Secretary of the Ingham County Bar Association, Past-President of the Ingham County Bar Association Young Lawyers Section, former Chairperson and Treasurer of the Ingham County Board of Commissioners Equal Opportunity Committee, former board member of the Michigan State University College of Law Alumni Association, a member of multiple local and national bar associations, and Democratic Precinct Delegate for Lansing's Ward 1, Precinct 6. Mr. Rusek is a 2018 recipient of the Lansing Regional Chamber of Commerce 10 Over the Next 10 Award, a 2018 recipient of Oakland University's Young Alumni 10 Within 10 Award, and a 2016 recipient of the Ingham County Bar Association Top 5 Under 35 Award. He has authored multiple articles that have appeared in American Bar Association publications and the Ingham County Bar Association's BRIEFS.
With Founding Board Members: Honorable Judge Rosemarie Aquilina, Senator Curtis Hertel Jr., Sara Teristi, Olivia Venuto and Louise Montag.
Public Relations Strategist
Cate McGeady recently re-joined The Army of Survivors (TAOS) as the organization's volunteer PR Strategist. As an original TAOS team member, Cate is excited to be back supporting and generating greater awareness for the organization's mission. Cate brings with her eight years of experience working with a range of clients including ADT, iRobot, Olympus Imaging and JetBlue. She has established strong relationships with and secured placements in publications like Modern Healthcare, Digital Trends, Mashable, TechCrunch, Vogue, USA Today, The New York Times and The Wall Street Journal. Cate attended Michigan State University where she was a member of the varsity rowing team. She graduated with a Bachelor of Arts in English Literature with a concentration in creative writing, and cognate focuses on communications and art history. Cate is currently attending Lesley University in Cambridge Massachusetts as a creative writing MFA candidate and is slated to graduate in June of 2022. In her free time, she enjoys hiking and going to the beach with her husband Harrison and their dogs Darcy and Hattie, both named for fictional characters. 
Volunteer/University of Michigan Ambassador
Katherine is pursuing a Bachelor of Business Administration from the Ross School of Business at the University of Michigan with a focus on positive business and organizational wellness. She is passionate about using her creativity and leadership skills to empower and support others, especially survivors of sexual assault. In her free time, she enjoys practicing yoga, spending time with family and friends, and frequenting local coffee shops.
TAOS Campus Ambassadors help us further our mission on their campuses by distributing resources, establishing relationships with student activists and campus organizations that align with our mission, and amplifying the voices of those on campus through The Army of Survivors' channels. To learn more click here.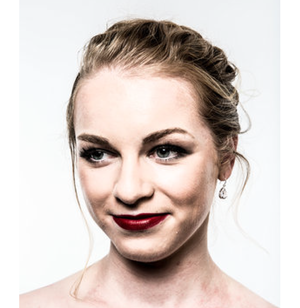 Ohio State University Ambassador
Megan is working on her bachelor's degree in Health Sciences with a minor in political science at The Ohio State University. In addition to school, Megan works as a hospital advocate for sexual assault survivors in central Ohio. In her free time, she enjoys traveling and spending time with her two kittens, Jasper and Toby.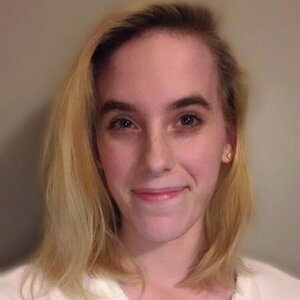 Grand Valley State University Ambassador
Kaitlyn is working towards a Bachelor's of Social Work degree with a minor in Psychology from Grand Valley State University and plans to get her MSW. She is empowered by channeling her own experiences into advocacy to help others, and is particularly interested in the intersection of sexual violence and mental health issues. Outside of her academic and professional endeavors, she enjoys theatre, petting the nearest dog she can find, and searching for the best pad thai the Midwest has to offer.
Madeline is pursuing a Bachelor's degree in Advertising Management and Psychology. In addition to school, Madeline teaches classes on Sexual Assault and Relationship Violence, is the Director of Marketing of MSU's Student Health Advisory Council, and works in marketing at MSU's Center for Survivors. In her free time, she enjoys cooking, practicing yoga, and walking her dog, Lizzie.
Elizabeth is a senior History and Communication Studies major, a minor in Gender and Women's Studies. She is passionate about being an advocate for survivors of sexual assault, domestic violence, stalking, and is active on campus in multiple organizations that align with her passions.
Morgan is pursuing a bachelors in nursing at Saint Mary's College. She is also a part of the Volunteering and Partnerships committee for the Belles Against Violence Office (BAVO). In her free time, she likes to go on runs around campus, play with her dog Jersey, and kayak when the water cooperates.