THE FORCE BEHIND
THE ARMY OF SURVIVORS
As survivors of sexual abuse, our founders were joined together through incredibly traumatic circumstances. They lifted each other up in their darkest moments, and now they want to be the support all survivors of sexual assault and abuse desperately need.
Created by survivors of sexual assault that was enabled by Michigan State University, USA Gymnastics, and the US Olympic Committee, The Army of Survivors was founded by a diverse pool of athletes competing at all levels: gymnasts, divers, runners, softball players, volleyball players, and more. Our unique history allows us to bring awareness to the systemic problem of sexual abuse of athletes; our goal is to end this culture of abuse by ensuring all parties are held accountable, creating transparency in reporting, building an environment where athletes do not fear retaliation when reporting abuse, and advocating for change to protect survivors.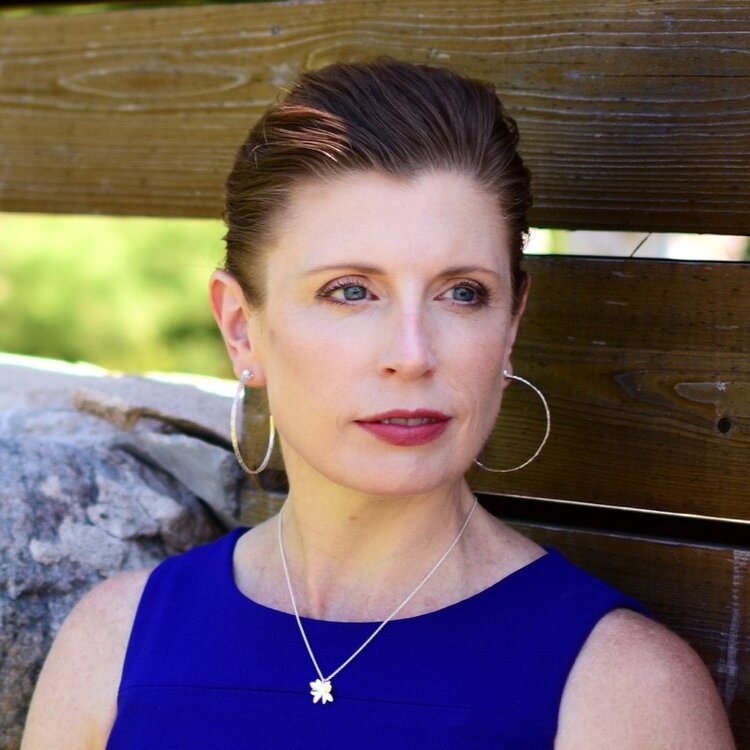 JULIE ANN RIVERS-COCHRAN, MSW
Julie Ann Rivers-Cochran, MSW, a national leader in the field of the prevention and intervention of gender-based violence, has joined the Army of Survivors as Executive Director. Rivers-Cochran brings with her over 20 years of experience in the nonprofit sector. Prior to accepting this position, Rivers-Cochran worked for the National Center on Domestic Violence, Trauma and Mental Health and as President for Blackbird Consulting for Nonprofits. As a survivor of childhood trauma, Rivers-Cochran is a fierce advocate whose personal experience with the the impact of sexual assault and domestic violence has translated into a lifelong goal of listening to, and then advocating for, survivors while holding perpetrators and the systems that support them accountable. Rivers-Cochran holds a Master's Degree in Social Work from Florida State University and a Bachelor's Degree in Journalism from St. John Fisher College.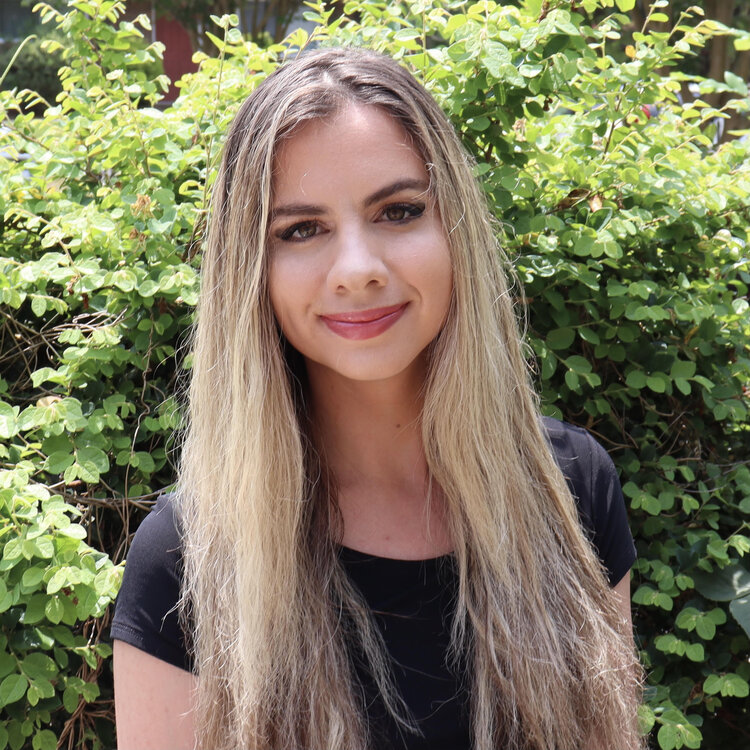 Development and Fundraising Director
Sophie Capshaw-Mack, MPA, TAOS's Development & Fundraising Director, is passionate about empowering fellow survivors of sexual violence. In addition to her work at The Army of Survivors, Sophie leads Survivor's Best Friend, a nonprofit that she founded in 2018. Survivor's Best Friend is the first nonprofit of its kind to unite shelter animals with survivors of sexual assault and domestic violence. Sophie earned their Master of Public Administration from Columbia University and graduated Phi Beta Kappa from The University of North Carolina at Chapel Hill with a Bachelor of Arts in philosophy. Sophie is currently earning their Master of Fine Arts from School of the Art Institute of Chicago where she specializes in studio art and creative writing. In her free time, Sophie enjoys running and exploring nature with her rescue dogs, Biscuit and Gravy.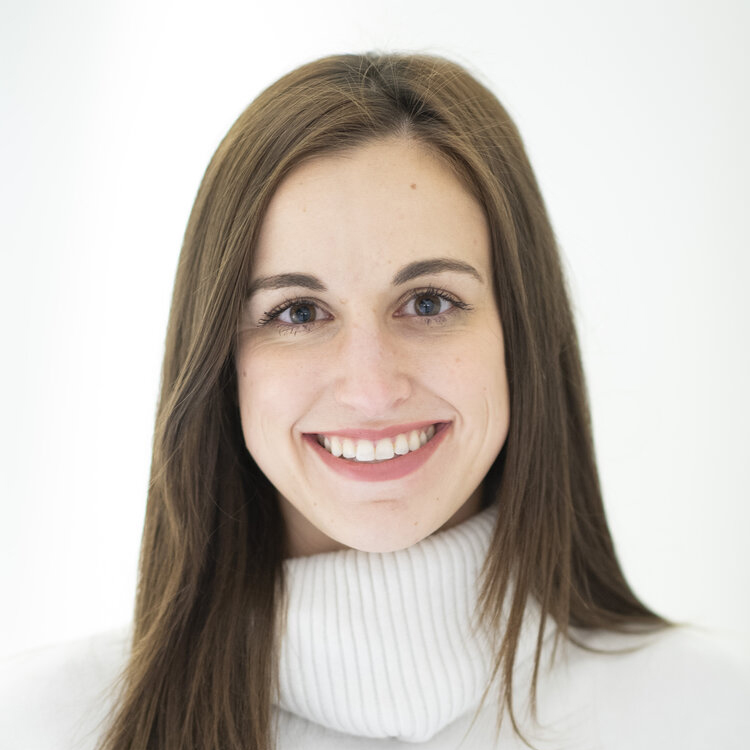 Marketing and Communications Director
Alyssa Girardi joined The Army of Survivors as Marketing and Communications Director in May 2021. In her role, she creates, manages and distributes content for The Army of Survivors, as well as helps to develop and implement initiatives that increase the organization's visibility. Prior to joining the organization, Alyssa spent four years managing content and social media for the Vegas Golden Knights, the NHL team in Las Vegas, Nevada. Prior to the Golden Knights, she worked in public relations for both the Detroit Red Wings and USA Hockey. A passionate advocate for equality, Alyssa uses her professional experience in sports to work toward creating a safer environment for survivors in the athletic community. She is a graduate of Michigan State University with a degree in journalism. In her free time, Alyssa enjoys reading and spending time outdoors.
Grace is a marketer, change agent, advocate, and passionate plant mom. She received her Bachelors in Business administration at the Ross School of Business, and a minor in dance at the University of Michigan. Currently she works at a financial services company in Ann Arbor as Director of Brand Development. She is an experienced marketing professional with demonstrated history of working in multiple industries to create seamless, omni-channel branding and communication that lead to a consistent experience for each company's audience. Her work in survivors' rights and advocacy for athletes' rights has been globally recognized, leading her to speak at the United Nations General Assembly in 2019. Locally, she also serves as a member of the Title IX advisory board for U.S. Representative Elissa Slotkin. She is one of the recipients of the Arthur Ashe Courage Award at the 2018 ESPYs as well as a 2018 Glamour Women of the Year awardee.
Louise Harder is a public health educator and fierce advocate in the field. She has a degree in Wellness, Health Promotion, and Injury Prevention from Oakland University and has over three years professional experience creating, planning, implementing, and evaluating prevention programming. Additionally, Louise has experience managing daily operations, as well as mentoring interns and staff at a small, statewide non-profit. Her personal experience with sexual violence, degree skill set, and passion for helping others will guide her as the strategist, treasurer, and founding board member on The Army of Survivors. Louise has received the 2020 Women of Achievement and Courage Award from Michigan Women Forward, Top 10 Alumni within 10 Years Award from Oakland University, 2019 Michigan Preventionist of the Year from the Michigan Department of Health and Human Services, 2018 Glamour Women of the Year, and 2018 Arthur Ashe Courage Award from ESPN. She looks forward to supporting other survivors and changing society through resources, advocacy, and education.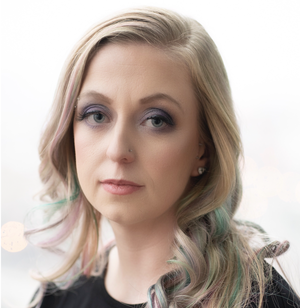 Dr. Moore is a Witness and Victim Crisis Counselor with the Department of Prosecuting Attorneys with the city and county of Honolulu. She has learned through her experience as a Nassar survivor that going through the judicial process is traumatic in itself, thus one of her career goals is to make that process more seamless for other survivors and their families. Dr. Moore also has experience in individual and group psychotherapy, diagnostic assessment, and trauma therapy. She completed her Doctorate in Clinical and Forensic Psychology at the Illinois School of Professional Psychology, Master's degrees in Clinical Psychology at ISPP, Master's degree in forensic psychology at the University of North Dakota, and her undergraduate degree in psychology at Central Michigan University. Dr. Moore has received The Foundation for Global Sports Development's 2018 Humanitarian Award, the 2018 Arthur Ashe Award for courage from ESPN, and the 2018 Glamour Women of the Year award. Through TAOS, she looks forward to changing the culture of sport, making it safer for all athletes.
Alexander S. Rusek is an associate attorney with White Law PLLC in Okemos, Michigan. Mr. Rusek's practice focuses on complex mass action and class action civil litigation, business law & litigation, criminal law, and appellate law. Mr. Rusek has represented established businesses, new businesses, non-profits, professionals, and individuals involved in multi-party, mass action, and class action litigation. Mr. Rusek is a graduate of Oakland University and Michigan State University College of Law, cum laude. Mr. Rusek is currently a Director of The Army of Survivors, Inc., board member of the Ingham County Bar Association, Past-President of the Ingham County Bar Association Young Lawyers Section, board member of the Michigan State University College of Law Alumni Association, Chairperson and former Treasurer of the Ingham County Board of Commissioners Equal Opportunity Committee, member of multiple local and national bar associations, and Democratic Precinct Delegate for Lansing's Ward 1, Precinct 6. Mr. Rusek is a 2018 recipient of the Lansing Regional Chamber of Commerce 10 Over the Next 10 Award, a 2018 recipient of Oakland University's Young Alumni 10 Within 10 Award, and a 2016 recipient of the Ingham County Bar Association Top 5 Under 35 Award. He has authored multiple articles that have appeared in American Bar Association publications and the Ingham County Bar Association's BRIEFS.
Kris Burak is a financial advisor and managing principal for Rehmann Financial based out of the Lansing, Mich., office. Kris graduated with honors from Grand Valley State University and holds various security and insurance licenses. As a financial adviser, Kris has assisted many survivors in their own financial planning. He and his wife have three children, Anniston (16), Liberty (14), and Brett (10). Securities offered through Rehmann Financial Network, LLC, member FINRA/SIPC. Investment advisory services offered through Rehmann Financial, a Registered Investment Advisor. Insurance services offered through Rehmann Insurance Group.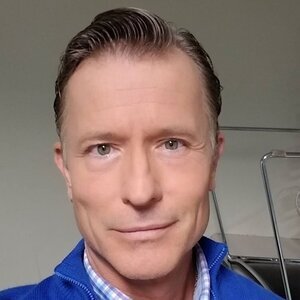 John-Michael, as an elite athlete, endured sexual abuse from coaches, benefactors, and medical team which resulted in years of PTSD, depression, anxiety, and even suicide attempts. Now, through writing, speaking, and consulting, John-Michael helps individuals and organizations identify the signs of grooming, manipulation, and stigmatizing of sexual abuse and how to help survivors (of any type of abuse) face the past and find their true self. His books, Surface Tension (2018), Cracked Surface (2020), and Broken Surface (2021) illustrate the sexual exploitation that he endured as an athlete and actor, and the long-term effects. He also has started An Athlete's Silence, anathletessilence.com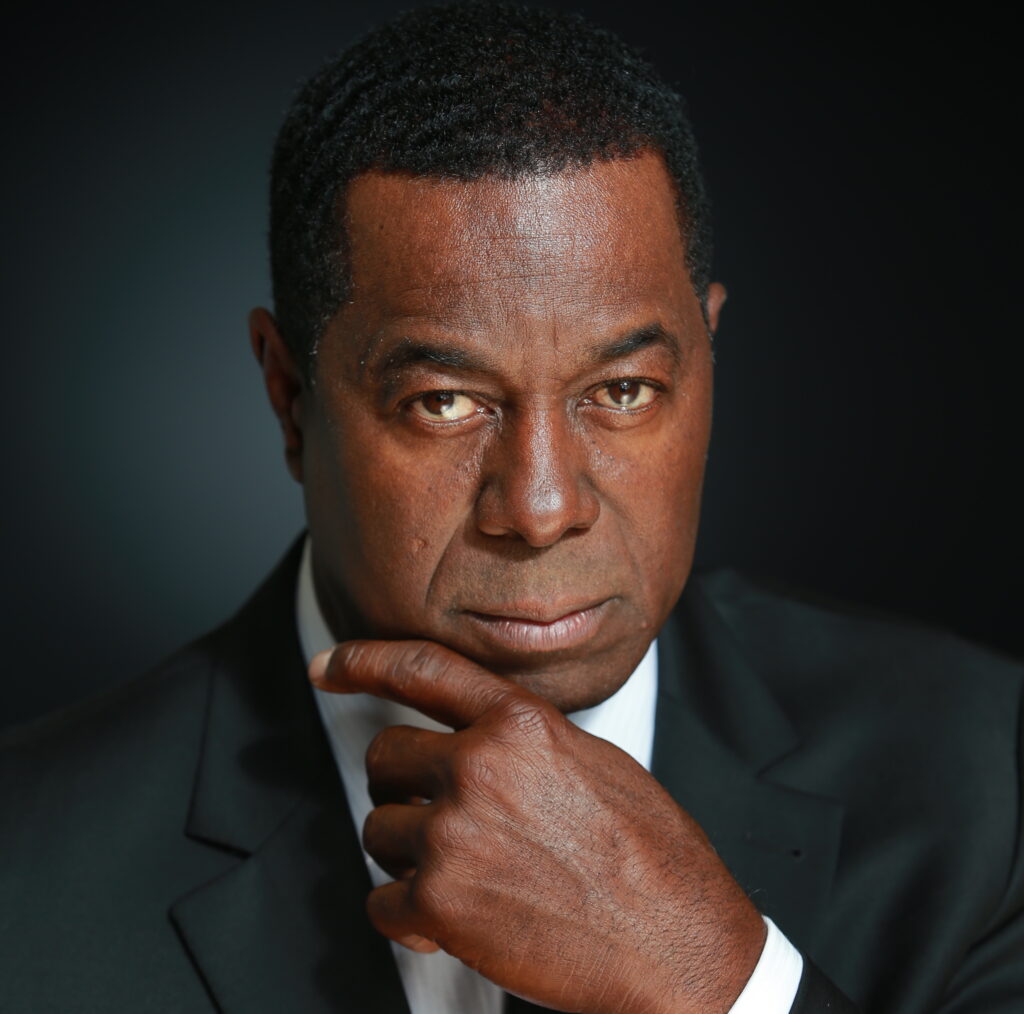 San Francisco Forty Niners Super Bowl defensive star Dwight Hicks began his stellar career at the University of Michigan in 1974, where he received All-Big Ten Conference Honors in 1976, 1977 and All American honors, in 1977. He gained national recognition for outstanding personal performances in the 1976 Orange Bowl and during back-to-back Rose Bowl appearances in 1977-78. Dwight signed with the San Francisco Forty Niners in 1979, as a free safety and was voted by his peers as the team's defensive captain from 1983-85. His outstanding play led him to four consecutive Pro Bowl appearances from 1981 to 1984. Dwight also led his team in interceptions in 1979, 1980, 1981 and 1983. Dwight played a pivotal role in the 49er's Super Bowl XVI victory in 1981. In 1984, the unstoppable "Dwight Hicks and the Hot Licks"(the entire secondary) made the Pro Bowl and won Super Bowl XIX (the second of two Super Bowl rings for him). Dwight was selected as a member of the 49er's "All Time Team" by the San Francisco Chronicle. After a phenomenal career on the field, Dwight is now creating a successful career in the entertainment industry. He has most recently finished working with Berkeley Reportory's Artistic Director Tony Caccone and Playwright KJ Sanchez on the phenomenal Living document called X's and O's a Football Love Story which had runs in Berkeley Repertory Theater and Center Stage Theater in a Baltimore. Dwight was prominently featured in a 2015 Cialis national commercial which aired in heavy rotations on the sports networks as well as the main network stations and cable. He co-anchored and added his football expertise to the Bay Area's highly rated KTVU-FOX 49er's post game show The Point After for two seasons. Dwight appears at fundraising events for charitable organizations and participates in celebrity golf tournaments benefitting at risk youth, veterans, and healthcare organizations. Dwight is also sought after as a motivational speaker with positive results for corporations utilizing his talent.
With Founding Board Members: Honorable Judge Rosemarie Aquilina, Senator Curtis Hertel Jr., Sara Teristi, and Olivia Venuto.
TAOS Campus Ambassadors help us further our mission on their campuses by distributing resources, establishing relationships with student activists and campus organizations that align with our mission, and amplifying the voices of those on campus through The Army of Survivors' channels. To learn more click here.
Content Creator/Editor and University of Michigan Ambassador
Katherine is pursuing a Bachelor of Business Administration from the Ross School of Business at the University of Michigan with a focus on positive business and organizational wellness. She is passionate about using her creativity and leadership skills to empower and support others, especially survivors of sexual assault. In her free time, she enjoys practicing yoga, spending time with family and friends, and frequenting local coffee shops.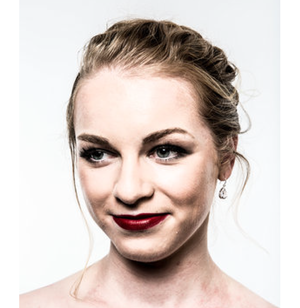 Ohio State University Ambassador
Megan is working on her bachelor's degree in Health Sciences with a minor in political science at The Ohio State University. In addition to school, Megan works as a hospital advocate for sexual assault survivors in central Ohio. In her free time, she enjoys traveling and spending time with her two kittens, Jasper and Toby.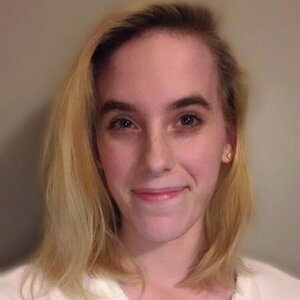 Grand Valley State University Ambassador
Kaitlyn is working towards a Bachelor's of Social Work degree with a minor in Psychology from Grand Valley State University and plans to get her MSW. She is empowered by channeling her own experiences into advocacy to help others, and is particularly interested in the intersection of sexual violence and mental health issues. Outside of her academic and professional endeavors, she enjoys theatre, petting the nearest dog she can find, and searching for the best pad thai the Midwest has to offer.
Madeline is pursuing a Bachelor's degree in Advertising Management and Psychology. In addition to school, Madeline teaches classes on Sexual Assault and Relationship Violence, is the Director of Marketing of MSU's Student Health Advisory Council, and works in marketing at MSU's Center for Survivors. In her free time, she enjoys cooking, practicing yoga, and walking her dog, Lizzie.
Elizabeth is a senior History and Communication Studies major, a minor in Gender and Women's Studies. She is passionate about being an advocate for survivors of sexual assault, domestic violence, stalking, and is active on campus in multiple organizations that align with her passions.
Morgan is pursuing a bachelors in nursing at Saint Mary's College. She is also a part of the Volunteering and Partnerships committee for the Belles Against Violence Office (BAVO). In her free time, she likes to go on runs around campus, play with her dog Jersey, and kayak when the water cooperates.