TO BRING AWARENESS,
ACCOUNTABILITY, & TRANSPARENCY
TO SEXUAL VIOLENCE
AGAINST ATHLETES AT ALL LEVELS
WELCOME TO
THE ARMY OF SURVIVORS
SUPPORTING SEXUAL VIOLENCE SURVIVORS IN SPORTS
CHANGING SOCIETY THROUGH RESOURCES, ADVOCACY, AND EDUCATION
The Army of Survivors is the only national organization advocating for and supporting child athlete survivors of sexual violence. We focus on these survivors because their numbers are staggering. A recent study indicated that 13% of student athletes are victims of sexual assault through their participation in sport (1).
With participation levels as they are today, there are at least 5.91 million survivors in the United States alone (2) (3).
These athletes need a voice.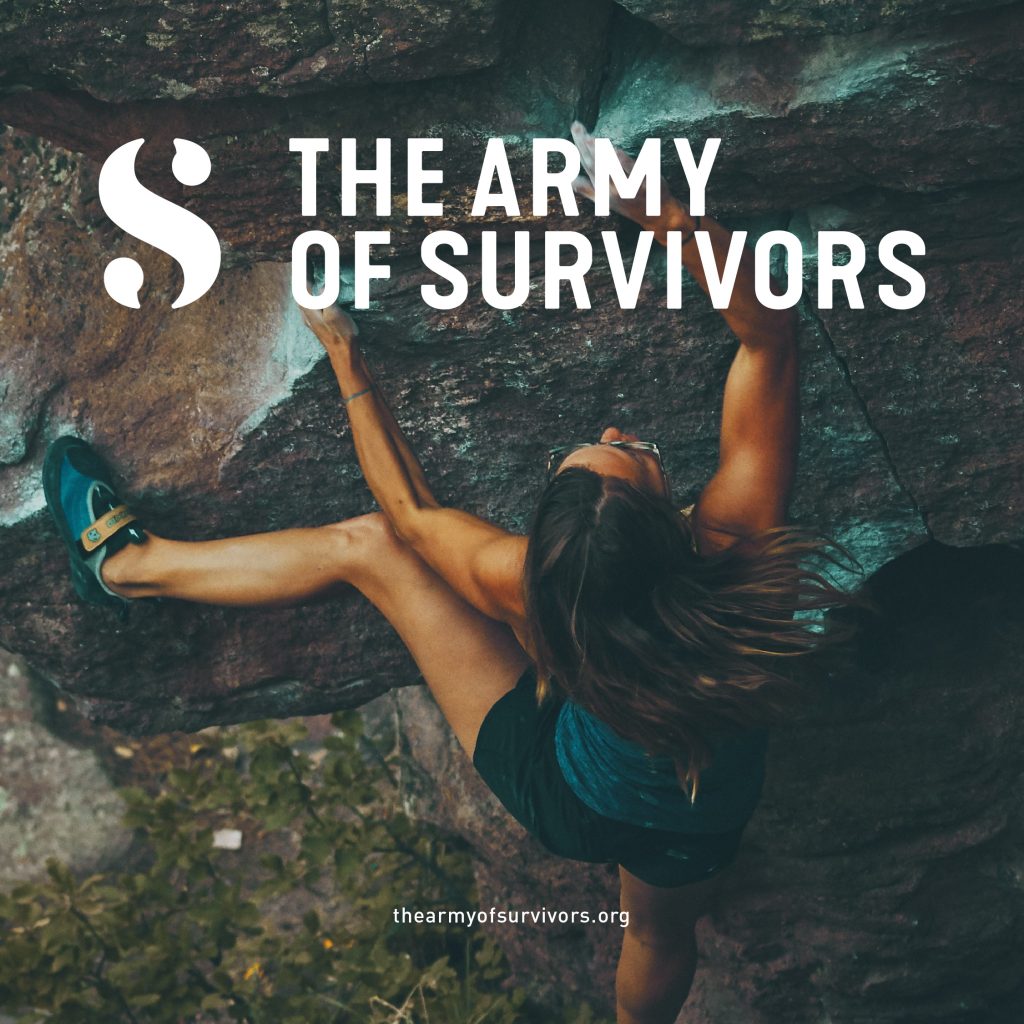 Our organization was created by a group of more than 40 survivors of sexual violence. We are a diverse pool of athletes who competed at all levels: gymnasts, divers, runners, softball players, volleyball players, and more. Our combined history and experiences allow us to raise awareness of the systemic problem of sexual abuse against athletes. Our goal is to end sexual assault against young athletes by ensuring perpetrators and enablers are held accountable, creating transparency in reporting, building an environment in which athletes do not fear retaliation when reporting abuse, and advocating for change to protect survivors.
Download Our 2019-2020 Annual Report
The Army of Survivors strongly opposes the new rules relating to Nondiscrimination on the Basis of Sex in Education Programs or Activities Receiving Federal Financial Assistance.
The rollback of Title IX protections for survivors is devastating. While we advocate for changes within the new Title IX ruling, survivors on college campuses should know they still have protections under Clery Act and Violence Against Women Act (VAWA). Below are some resources to learn more.
Learn More about the Clery Act
LEARN MORE ABOUT THE VIOLENCE AGAINST WOMEN ACT (VAWA)